Today, Germany has 40 million television households, and 365 TV channels are licensed in Germany. Among them, GTV IPTV offers 105 German-language channels. Stable and reliable HD unbuffered German IPTV channels are available via GTV IPTV subscription.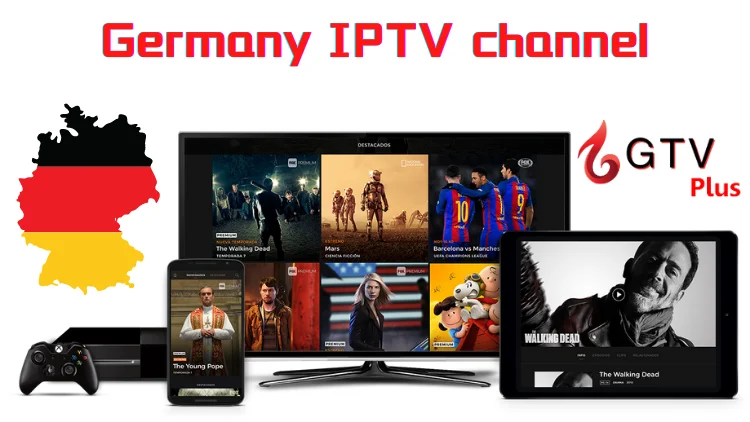 Which German IPTV channels are the most popular?
Get the following list of the most popular German IPTV channels by Google search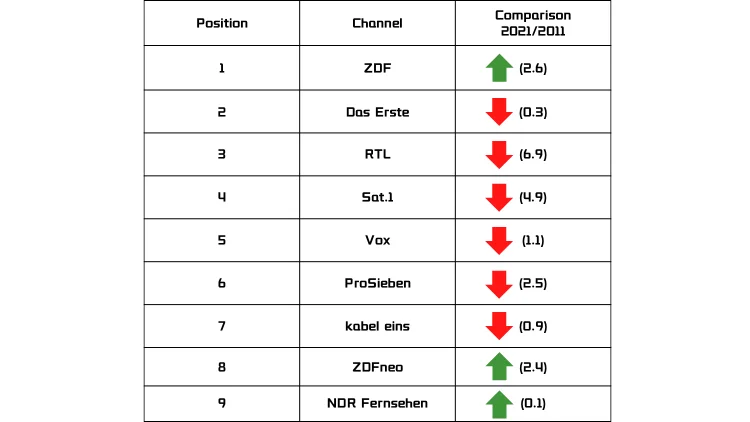 Note: Data is used as a reference only.
What German IPTV channels are available in GTV IPTV?
GTV IPTV offers more than 1,300 live channels, including 105 German IPTV channels, and has 16 German IPTV channels offering Catch-up. You can watch sports, movies, series, news, and entertainment through GTV IPTV… streams flow, no freeze and buffer channels, and can catch up with already missed wonderful shows.
You can view the full German IPTV channels in the table below.
GTV IPTV Plus has enabled Catch-up TV on the German IPTV channels, and you can view the 7-day catch-up of your favorite channels in the list below.
How to watch the German IPTV channels?
Now they install IPTV service applications on their mobile phones, TV, and other devices, and get program channels through subscription or free trial services. Now, we'll tell you how to watch the German IPTV channels on GTV IPTV.
Step1: When your order is submitted, your subscription code will be sent by the automatic delivery system. You can check your subscription code here or read this guide to learn how to get a three-day free trial.
Step2: Download our IPTV apk to your Android device. If you don't know how to install it, you can check out our tutorials for Android boxes, firesticks, Mobile phones, Smart TVs, etc.
Step3: When you have installed our IPTV Apk, Please open the application, then click Settings.
Step4: Enter your subscription code in the Active code field.
Step5:Click on the "German" on the left for the German iptv channels list.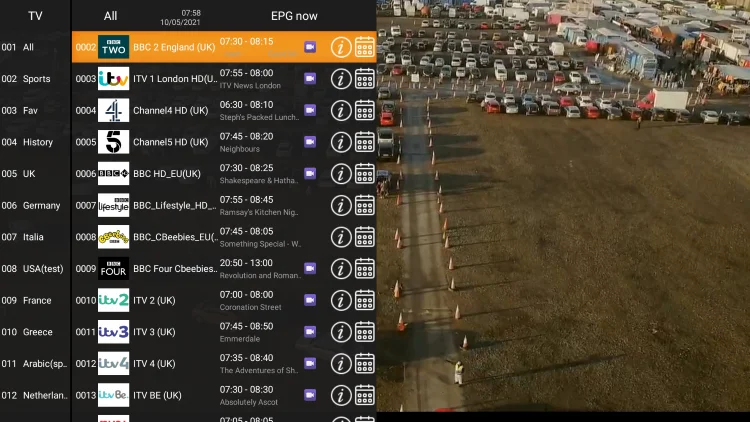 Finally, you can enjoy watching your favorite German iptv channels on your device!
German IPTV FAQs
Must you use a VPN?
With the rise of IPTV streaming replacing the old way of satellite and cable boxes, VPNs have run in parallel. Provides great benefits for IPTV users including more performance and privacy and not using VPN.
One of the main problems we are now seeing in the IPTV market is that Internet providers are forced to block IPTV servers in real time while football games proceed.
This can have a big impact if your IPTV provider is blocked as the blockage can last for over four hours and you will miss the game you have been waiting to watch.
GTV IPTV doesn't have this problem, so you don't need to use a VPN at all. But sometimes using VPN is more beneficial to ensure you get the best performance without any ISP bandwidth limitations and they can sometimes do that.
Can I use IPTV on the trip?
Yes, it can be used anytime, anywhere, and we can put the cables anywhere in the world.
Does the Germany IPTV offer a 7-day catch-up?
GTV IPTV Plus has a 7-day catch-up on the German channels, including Das Erste, ZDF, Some, RTL, Prosieben, Vox, N-TV, Eurosport, Kabel1, GEO…
Conclusion
GTV IPTV has over 5 years of server experience in HD streaming. It is popular for its high quality, stable service, and no freezing function in the market. If you are looking for the best German IPTV to ensure high quality and stability, then GTV IPTV is the best choice.
If you have any channel contact questions, please feel free to contact us. We will help you to solve it.

Read the ten articles before and after
Learn How to Reset Your Firestick Remote
Top 10 Best VPN Service Of 2023 (Reddit Updates) – IPTV
Guide to Operating Developer Options on Android
Enjoy Live Boxing Action for Free: Explore the 15 Best Streaming Platforms